This page is devoted to group exhibitions that showcased selected works from my collection.
In Good Company
A group exhibition devoted to the animals we love in our lives, held at the Artful Yoga Gallery in St Kilda. The show was produced by award-winning director Roberto Chuter and curated by the award-winning artist Anthony Breslin. It showcased the works of thirty established and emerging local artists. My piece 'Capricorn Dancer' is seen here on display at the event.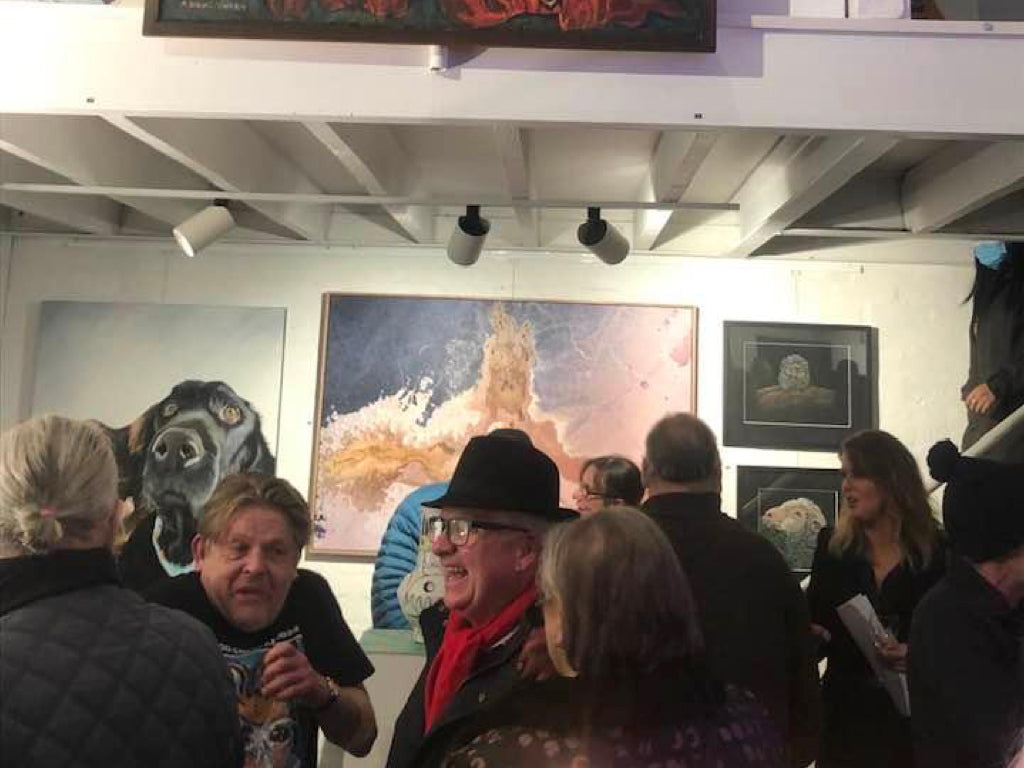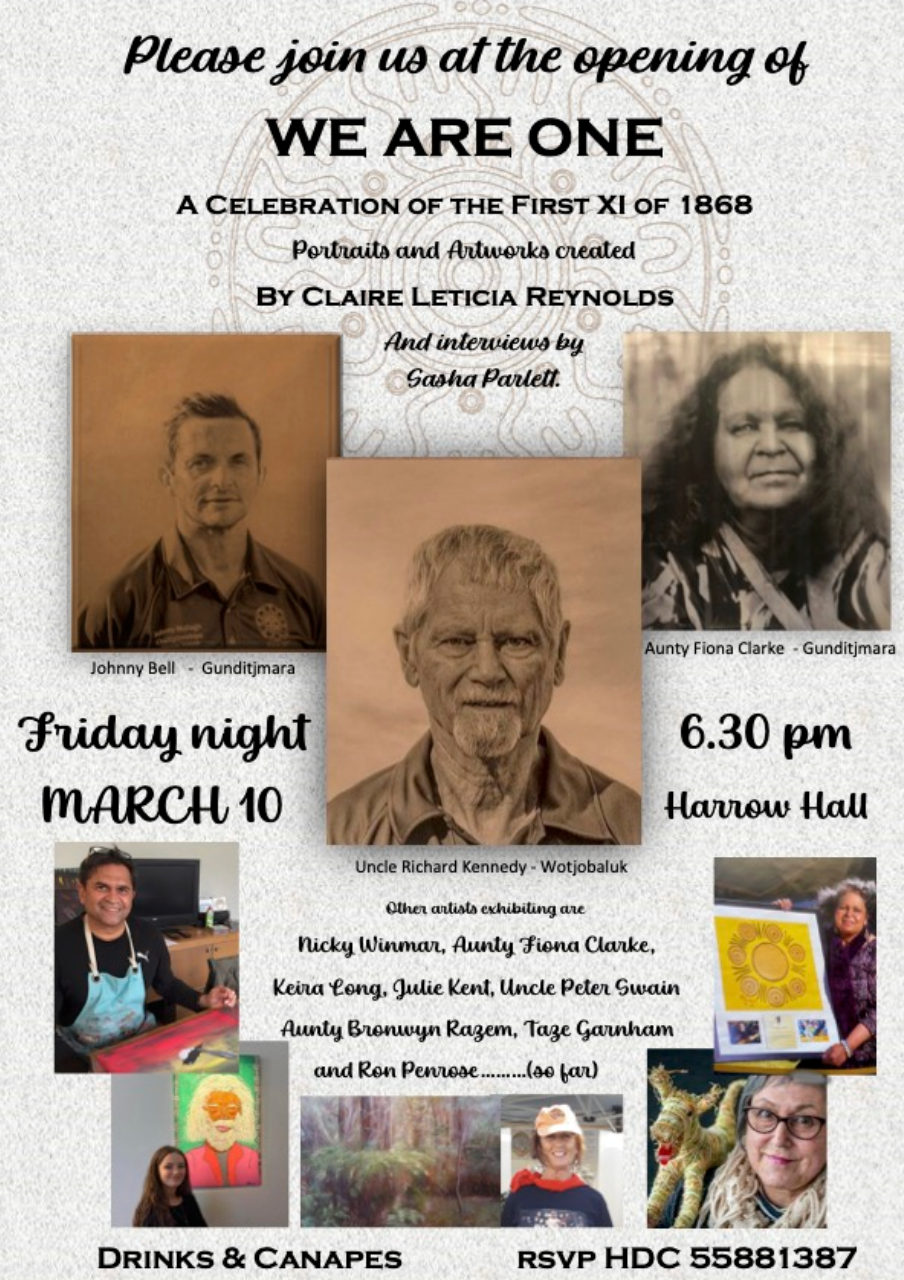 'We Are One'
Ten small pieces from my Dreamscapes Collection were on display as part of the 'We Are One' Group Art Exhibition in Harrow, Victoria. It was held in memory of the 'First XI of 1868' - Australia's first cricket team made up of Australian Aboriginal people who played in England in 1868. It is considered a significant moment in Australia's cricketing history, racial relations and national identity. The event showcased the works of artists such as Claire Leticia Reynolds and Nicky Winmar.